2017 HubSpot Pricing Guide by Ben Ratner
We've received some feedback from users lately that it's not super clear which features come with which particular tier of HubSpot Marketing. I can't say I'm too surprised by this feedback. After all, HubSpot does have 5 different tiers of the product (Free, Starter, Basic, Pro, Enterprise).
So please allow us to clear the air 🙂
The best way I can think to differentiate our product tiers is to break them down using the inbound marketing methodology.

Inbound marketing has 4 major stages:
Attract – Bringing strangers to your website as visitors
Convert – Converting website visitors into leads
Close – Nurturing leads into paying customers
Delight – Turning every customer into a happy promoter
With HubSpot Marketing Free/Starter, you get a powerful suite of tools designed to help you with the Convert stage of inbound marketing. Here's what that looks like:
The big difference between Free ($0/month) and Starter ($50/month) is that with Starter, you can remove the HubSpot branding from your Lead Flows, add custom form fields to your Lead Flows, and your contact insights won't expire after 7 days.
So what about Basic, Pro, and Enterprise? I think the best way to describe these tiers is Fully Powered Mega Super Inbound Platforms (aka everything you need to perform inbound marketing at scale). Here's what these looks like: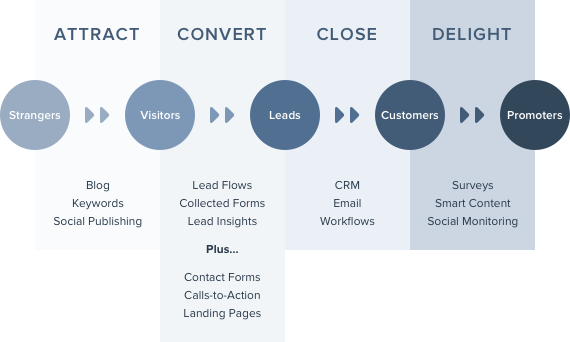 These tiers cost a bit more than Free and Starter (Basic packages start at $200/month), but they include every tool you could possibly need to become an inbound business.
The difference between these 3 tiers is a handful of special features. For instance, workflows are only available in Pro and above, and advanced reporting is only available in Enterprise. You can check out our pricing page for the full breakdown.
So there you have it! I hope that clears things up.
Think you might be interested in Basic, Pro, or Enterprise? Here's what you can do:
Option 1: Schedule a Demo. One of our inbound experts at Kayak Online Marketing will show you exactly how the HubSpot platform can be used to drive growth for your business.
Option 2: Start a Free Trial. Eager to jump in and get your hands dirty? You can add the full HubSpot platform to your existing portal for 30 days.
Option 3: Reach out!
Happy HubSpotting, Ben.
---
And a bit more from the team at Kayak, a HubSpot customer and HubSpot Certified Partner…
---
Transforming the way companies build new business opportunities online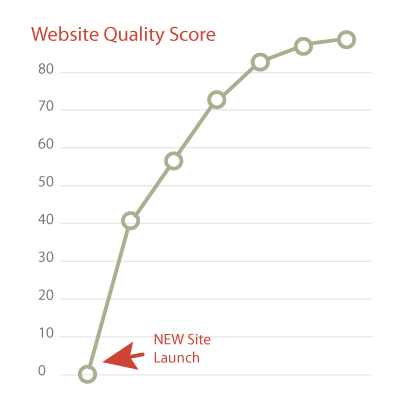 When you're an online marketing start-up with little or no online marketing presence, the best proof for what you can do for potential clients is what you're able to do for yourself: build a customer focused website, create a solid online presence through valuable content creation, and build social engagement and relationships that lead to new business opportunities.
So when we started out, our number one goal was to stay away from annoying potential clients through interruptive marketing techniques (like paid advertising) and focus solely on generating leads with attraction-based strategies like strategic content creation, social engagement, and relationship-building.