HubSpot Websites for Content Marketing
Launch faster by leveraging our white-label templates.
Since beginning our journey with HubSpot back in 2011, the team at Kayak has designed and developed countless websites on the HubSpot CMS. While each website project has had unique needs, every one of them has one thing in common… they follow best practices for design & development as well as qualification and conversion.
We've been building HubSpot Websites since 2011
Over time, we've amassed a considerable number of templates and modules that are essentially pre-developed for you. No need to start from scratch when you can get a big head start using our templates. Utilize an existing template, add branding, and it's ready to port to your HubSpot account for use. Tailoring is possible if needed.
Building a quality website on any platform starts with planning for mobile. Responsive design has become the standard for modern websites. As it is for Kayak websites on Hubspot. Every template and content module we develop has Responsive Design in mind.
Additionally, Kayak templates feature HubSpot drag & drop editing which helps you get to market faster. Because utilizing them allows you to skip the traditional design and development stages.
15 CMS Page templates (including Landing Pages)

Home (alternate hero modules)
Internal 1CR
Internal 2CR
Internal 2CR Grid
Internal 2CR Product
Internal 2CR Repeater Grid
Internal 3CR
Internal LP
Internal LP Contact
Internal LPR
Internal Tools
Search Results
Blog List
Blog Grid
Portfolio (NEW)
14 Custom Modules

Parallax Section
Follow Me
Social Share
Heroes (image, video, none)
Hero Blogs
Hero No Button
Hide-able Body Section
Persona Block
Persona Block Repeater
CTA Parallax Section
Product Grid
Logo Lazy Load
Image Lazy Load
Image Slider Gallery
Global Groups

Header Group
Header Group No Nav
Footer Group
Footer Group with Widgets
Save $5k on average developing HubSpot Websites with Kayak
When asked to quote a website redesign, prospects typically have a new visual design in mind. Kayak's professionally-developed drag & drop white label templates and modules can help you save $5k or more on the design/development component of your website redesign.
Supported by expert Virtual Webmasters.
Customized layouts, automation, content porting, and more can be implemented by Kayak's virtual webmaster team over at wpSites. Doing so frees up your time to focus on your content marketing efforts, not the mechanics of the website.
Optimized for Google and the other Search Engines
Two of the 3 pillars of SEO, technical execution and user experience, are at the core of our theme. We develop to meet best practices for stability, security, and user experience.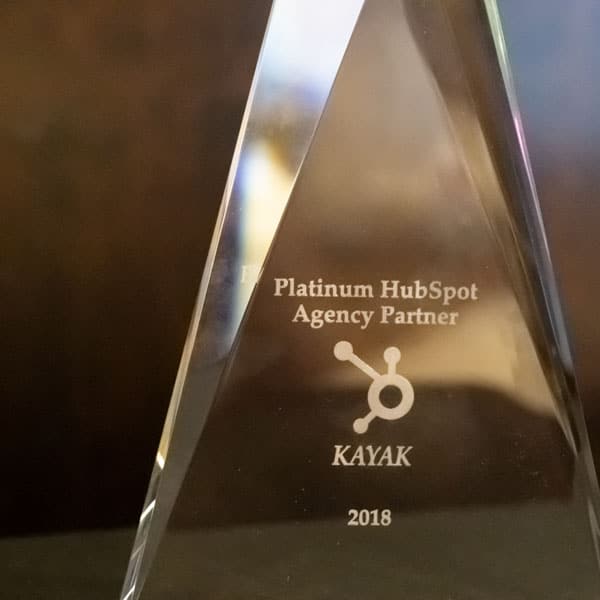 Elevate the conversation: outcomes, not tasks.
Our history spans nearly three decades in creative development, strategic planning, and high-performance websites. To date, we've completed literally thousands of projects internationally and locally.
Our approach is two-fold:
As a result, we've had a far greater impact on our clients' success.