Social Media Content and the Gotye Cover
Blog Content and the Gotye Cover
The recipe for original social media content? Copied, with a twist.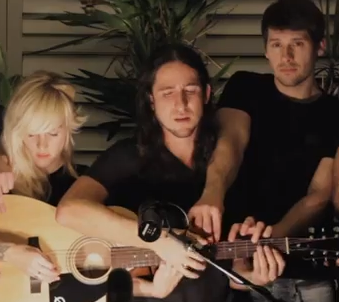 Depending on what your business is, adding your two cents to someone else's work is all you need to do to have a successful blog.
A group from Burlington, Ontario hit YouTube fame with their recent cover of a hit Goyte song, Somebody That I Used to Know. The cover is sitting at about 5.5 million views at the time of this post (there is still no substitute for completely original content though, the Gotye official video has over 35 million views).
Aggregating or curating information is becoming essential on the internet today. Google's CEO, Eric Schmidt, estimates that "more content is being produced in 48 hours than was created from the beginning of time until 2003."
Think about that for a second. That's a mind-boggling amount of information that has been created since 2003. Finding someone who can sift through all of that information and bring you only the most important and relevant pieces is extremely valuable.
If you're ever stuck trying think of new blog article, think about what has caught your eye recently that is related to your business. It could be a book, a blog, a photo, a video, a magazine, anything, and add some insights to the content that has already been created for you. Your response makes it original, and the other content gives it some legs to stand on.
As I'm sure you've noticed, this post is an example of the tip I've been talking about. Use this post as a guide and go try it out on your blog. When you're done let me know how it went in the comments below.
*Note: It's always a good practice to add a link to whatever you are talking about. In this case I've just used the original YouTube video.
{{cta('e5c893d9-747e-4f31-abeb-9d9bfbd068cb')}}